Annulus #2
Artist Painted Paper collage
8 x 8"
As yet untitled
5 x 7
Collage with a few painted papers, my treasure trove of manufacturer paper samples, and a really pretty embossed-varnish paper from the recycle bin.
Object Thoughts #10
12 x 12"
Paint and Collage on Cradled Panel
Drummond_CutPaperCollage-01A
Annulus #1
Artist Painted Paper Collage
5 x 5"
Object Thoughts #6
6 x 6"
Monoprint with collage
DrummondCutPaper-01B
Object Thoughts #3
5.5 x 6"
Monoprinted paper collage
Mini Collage
One of three of set mini collages from painted papers as part of a color theory exercise.
Mini Collage
Second of three mini collage exercise. All the middle squares in each are the same exact color paper.
Object Thoughts #11
Monoprinted paper collage
5.5 x 6"
Object Thoughts #15
Collage with painted papers and fabric
6 x 6"
Object Thoughts #1
6 x 6
Monoprint with collage
Object Thoughts #4
6 x 6
Monoprint with collage
Object Thoughts #5
6 x 6"
MIxed media Monoprint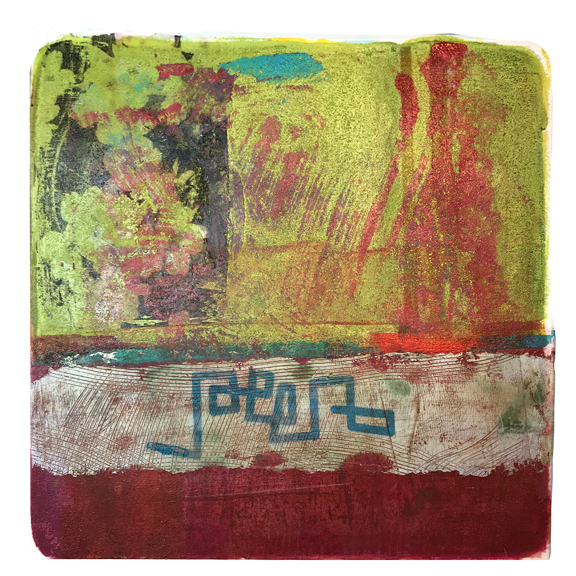 Object Thoughts #2
6 x 6
Mixed Media Monoprint
Object Thoughts #7
6 x 6
Monoprint with collage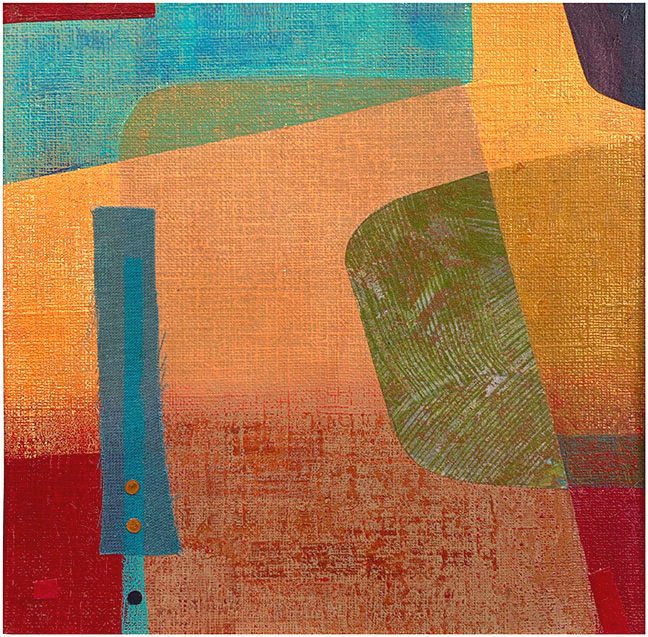 Object Thoughts #9
4.5 x 5"
Monprinted and Painted paper collage
Object Thoughts #12
Painted paper collage
6 x 6.5"
Object Thoughts #13
6 x 6"
Monoprinted paper collage
Object Thoughts #8
6 x 6"
Monoprint and Collage
Object Thoughts (group)
Small collage series, replicating a design in various color spaces using found and handmade painted surfaces. (available as group or separate)
6 x 6 ea
Object Thoughts #14B
7 x 6.5
Collage of painted and found papers